Mobile Metro Area Report
Alabama Business Confidence Index™
Third Quarter 2023
Download the Full Report
---
Confidence Dips Again in Mobile's Q3 2023 ABCI
Mobile business leaders are continuing to forecast worse economic conditions in Q3 2023 with a moderately negative ABCI of 43.0, which is 6.6 points lower than last quarter's index. The metro's ABCI has been negative since Q3 2022, indicating sustained expectations for contracted conditions. In the Q3 2023 survey, the US economic outlook remained the most negative index, though four of the remaining five component indexes were also moderately or mildly negative. The only non-negative index this quarter was for the Alabama economy, registering at a neutral 50.
Third Quarter 2023 Outlook
Mobile
Statewide
ABCI
43.0
49.7
Alabama Economy
50.0
51.9
US Economy
34.4
39.3
Industry Sales
42.2
54.0
Industry Profits
40.6
50.3
Industry Hiring
48.4
51.8
Industry Capital Expenditures
42.2
51.2
Index above 50 indicates positive outlook as compared to last quarter.
Index below 50 indicates negative outlook compared to last quarter.
Mobile Component Index Analysis
Alabama Economy: The metro's Q3 2023 AL economy index is 50.0 after increasing 3.4 points from last quarter. This neutral index indications overall expectations for a continuation of last quarter's economic conditions. The AL economy index was Mobile's only index to grow from Q2 2023 and was the highest component index for the quarter.
US Economy: Mobile business leaders are still anticipating worse conditions for the US economy in Q3 2023. The index registered at a strongly negative 34.4 after decreasing 0.8 points from last quarter.
Industry Sales: The metro's sales index dropped 15.8 points to reach a moderately negative index of 42.2 for the quarter.
Industry Profits: Like with sales, business leaders in Mobile are also forecasting decreased profits this quarter with a moderately negative index of 40.6. This is a 12.8-point decrease from last quarter.
Industry Hiring: The hiring index decreased 9.6 points from last quarter to reach 48.4 as Mobile panelists express mild confidence that hiring will decrease in Q3 2023 compared to last quarter.
Industry Capital Expenditures: The Q3 2023 capital expenditures index decreased 4.4 points to register at a moderately negative 42.2.
Mobile Response Breakdown
Historical Mobile ABCI™ and Industry Component Indexes
ABCI Mobile in Context
Mobile's ABCI remained negative in Q3 2023, dropping from three quarters of mildly pessimistic forecasts to a moderately negative outlook. Metro business confidence was shaken at the beginning of the pandemic, falling from extremely positive ABCI in Q1 2020 to mildly and then moderately negative in Q2 and Q3 2020. Business confidence bounced back in Q2 2021 and remained very optimistic and consistent in forecasting growth through Q1 2022. However, area panelists began anticipating worse US economic conditions in Q2 2022 and have remained consistent in those strongly negative forecasts. That, coupled with this quarter's falling expectations for industry growth, has led to the lowest metro ABCI since Q4 2009.
Business confidence across metros varied in the Q3 2023 survey. For the second consecutive quarter, Huntsville was the only metro with a positive ABCI and positive forecasts for all industry component indexes. Tuscaloosa's ABCI was mildly negative with positive forecasts for hiring and the AL economy. Montgomery and Birmingham–Hoover followed next with mostly negative component indexes but expectations for capital expenditure growth. Mobile had the lowest ABCI this quarter at a moderately negative 43.0.
ABCI™ by Metro Area
Mobile ABCI™ Compared to Statewide ABCI™
The Center for Business and Economic Research would like to thank the Alabama business executives who completed the third quarter 2023 ABCI™ survey. This is the 87th consecutive quarter this report has been recorded, and it would not have been possible without your participation.
Be sure to log in during the September 1–15 survey window to record your opinions about economic prospects and industry performance looking ahead to the fourth quarter of 2023.

  &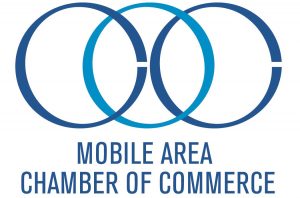 This report was produced in partnership between the Center for Business and Economic Research at the The University of Alabama's Culverhouse College of Business and the Mobile Area Chamber of Commerce.
Analysis provided by Susannah Robichaux, Socioeconomic Analyst, Center for Business and Economic Research, Culverhouse College of Business, The University of Alabama.