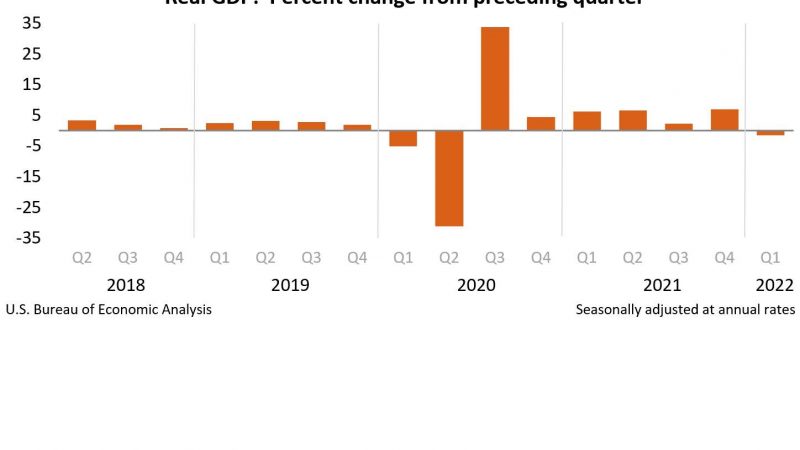 BEA News: Gross Domestic Product (Second Estimate) and Corporate Profits (Preliminary), First Quarter 2022
The U.S. Bureau of Economic Analysis (BEA) has issued the following news release today:
Real gross domestic product (GDP) decreased at an annual rate of 1.5 percent in the first quarter of 2022, following an increase of 6.9 percent in the fourth quarter of 2021. The decrease was revised down 0.1 percentage point from the "advance" estimate released in April. In the first quarter, there was a resurgence of COVID-19 cases from the Omicron variant and decreases in government pandemic assistance payments.
Profits decreased 2.3 percent after increasing 0.7 percent at a quarterly rate in the fourth quarter.
The full text of the release on BEA's website can be found at: www.bea.gov/news/2022/gross-domestic-product-second-estimate-and-corporate-profits-preliminary-first-quartert