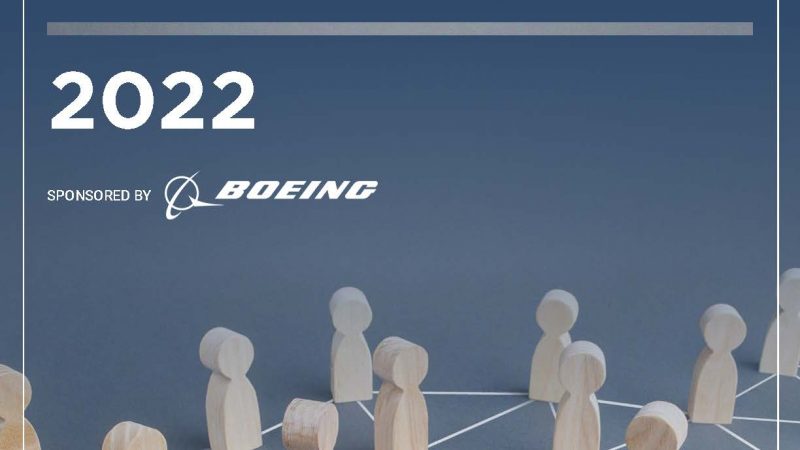 State Economy to Grow in 2022; Pandemic Pitfalls Remain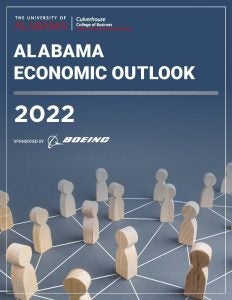 TUSCALOOSA, Ala. – Alabama's economy could see stellar growth in 2022 as the state and country continue reopening commerce in the wake of the global coronavirus pandemic, according to researchers at The University of Alabama.
Pitfalls remain with the unknown behavior of the virus and continued pandemic-related supply chain bottlenecks, labor shortages and rising prices. Still, low unemployment across Alabama coupled with increased output by the state's manufacturing and service sectors should mean a rise in the value of goods and services produced in the state, according to the annual economic forecast from the Center for Business and Economic Research at UA.
UA economists predict the state's economy will grow 3.4% to reach $213.5 billion in Alabama's gross domestic product. This follows the 4.8% growth in 2021 that shook off the 3.2% economic contraction of 2020, In the previous five years, economic growth in Alabama was never more than 1.7%.
"A 3.4% growth rate is great, considering the growth rate in the years before 2021," said Ahmad Ijaz, executive director of the center. "It's likely we will revise this upward, depending on how the data comes in from the fourth quarter of 2021 and the first quarter of 2022."
Part of the Culverhouse College of Business, UA's Center for Business and Economic Research has produced forecasts of economic activity in Alabama since 1980. These forecasts cover Alabama's Gross Domestic Product, employment, and income by industry group and are published in the annual Alabama Economic Outlook. Forecast updates are run quarterly. The center incorporates data from the last 30 years, including cycles and recoveries captured over the years, into its statistical and economic models.
Along with annual dives into the national and state economy, including examinations of metro areas in Alabama, this year's outlook includes a special look at the 2020 Census and populations changes in the state, authored by Dr. Nyesha Black, director of socioeconomic analysis and demographics.
The 2022 Alabama Economic Outlook, available for free on the center's website, reports inflation will continue to be an issue this year despite changes in federal monetary policy that will likely see rising interest rates.
"The rate of increase in prices in 2022 may slow down some, but we will still see an increase in price levels in 2022," Ijaz said. "Hopefully, it won't be as significant as in 2021, but the changes in prices will continue albeit at a slower pace until the supply side issues and the labor market issues can be resolved."
Federal efforts the past two years to encourage economic recovery will taper off this year, which will influence demand continuing the trend of the last half of 2021, Ijaz said. Unresolved trade issues, particularly with China, also remain a concern for the state.
For state tax collections, economic growth and yet-to-be-spent federal recovery money will continue the above-average growth. During the fiscal year 2022, total tax receipts are expected to increase by 8.0%, or $1.1 billion above the last fiscal year, to total $15.1 billion.
Source
Ahmad Ijaz, executive director of the UA Center for Business and Economic Research, aijaz@cba.ua.edu
Contact
Adam Jones, UA communications, 205-348-4328, adam.jones@ua.edu
The University of Alabama, part of The University of Alabama System, is the state's flagship university. UA shapes a better world through its teaching, research and service. With a global reputation for excellence, UA provides an inclusive, forward-thinking environment and nearly 200 degree programs on a beautiful, student-centered campus. A leader in cutting-edge research, UA advances discovery, creative inquiry and knowledge through more than 30 research centers. As the state's largest higher education institution, UA drives economic growth in Alabama and beyond.