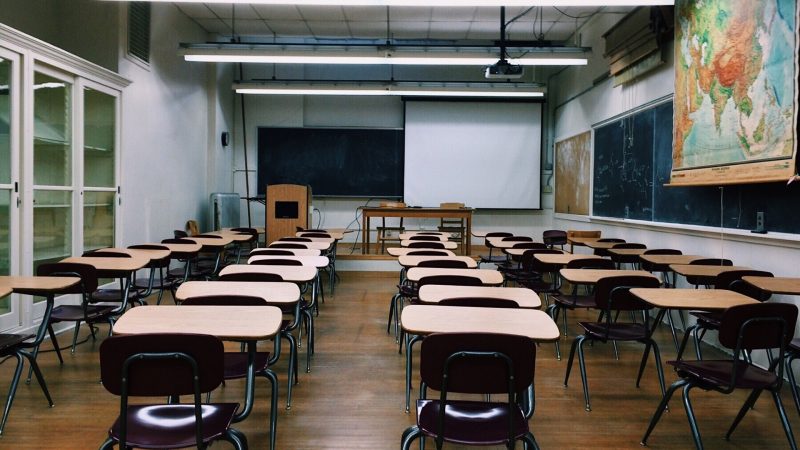 Top Issue Facing Alabama: Education and Workforce Training
Education and workforce training is the top issue facing Alabama's economy, according to business leaders who participated in the 2020 Alabama Business Confidence Index (ABCI) Panelist Poll.

Alabama business leaders have voted education and workforce training as the state's primary issues for the last five years. In the 2020 survey, 74.5 percent of panelists reported concerns about the state of the education and workforce training system, and 18 percent of those panelists provided specific comments, which included concerns about the lack of funding for education, the shortage of qualified workers, and a desire for more short-term training opportunities for all fields. Panelists ranked economic and business development as a close second at 70.4 percent, and 20.0 percent shared worries about the uncertainty related to COVID-19 and the importance of diversifying the state economy.

Panelists were also able to select the top issues facing their own companies. Though almost half of the business leaders were concerned about workforce issues, 63.9 percent selected the "economy in general" as their number one concern. Among those who selected the economy as one of their top concern, 14.5 percent shared more details about their selection, with many naming the uncertainty due to COVID-19 and 2020 election as their main concerns.
Each quarter, business leaders respond to the ABCI survey and receive reports that summarize the business sentiment for the state and its five largest metro areas. Business leaders use these quarterly reports as a general indicator of local and regional economic outlook (80.6 percent), as background information for their own forecasts (43.9 percent), and to compare their personal projections to their fellow peers in business (35.7 percent). In addition, 28.6 percent of business leaders who responded to the poll use ABCI reports for economic development, decision-making, or short-term planning, and 24.5 percent share the results from ABCI with others.
About the ABCI Panelist Poll
The Center for Business and Economic Research (CBER) in The University of Alabama's Culverhouse College of Business conducts an annual survey of Alabama business leaders to determine the top issues facing the state and their respective companies. The ABCI panel is open to business executives across the state, and was conducted throughout November 2020.
Registration and current and historical results are available on the ABCI page of CBER's website. Newsletters with results are provided for Alabama and for the Birmingham-Hoover, Huntsville, Mobile, Montgomery, and Tuscaloosa metro areas. Panelists can take the Q4 2021 survey from September 1-15, 2021. For questions, please contact socioeconomic analyst, Susannah Robichaux at scrobichaux@cba.ua.edu.