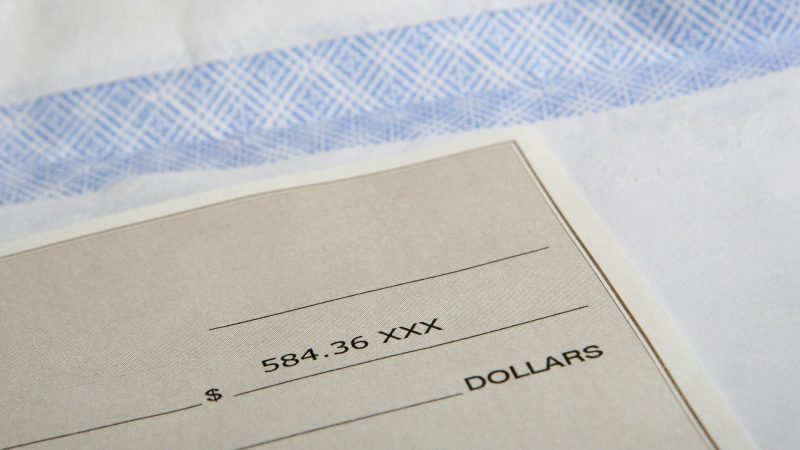 Paycheck Protection Program Retains 672,859 Jobs in Alabama
More than 65,000 of Alabama's Businesses reported that loans from the SBA's Paycheck Protection Program were used to retain 672,859 jobs
Authored by: Nyesha C. Black, Ph.D.
As American businesses continue to grapple with the economic impact of COVID-19, the Coronavirus Aid, Relief, and Economic Security Act, also known as the CARES Act, has offered some much needed relief. The CARES Act was signed into legislation on March 20, 2020, and provided $2.2 trillion in economic stimulus. The stimulus initially included $350 billion to the Paycheck Protection Program (PPP), which was specifically earmarked to incentivize small businesses to keep employees on their payroll. The initial allocation was quickly disbursed, due to high demand; therefore, an additional $320 billion was allocated in late April to supplement the funds, which brought the total funding of the PPP to $670 billion.
In July, the Small Business Administration (SBA) released a database that details the loans that have been paid to businesses. To date, more than 5.1 million businesses, across the country, have been beneficiaries of the PPP. Businesses that received funding are currently eligible for loan forgiveness for selected expenses paid during the 24-week period after receiving a PPP loan. Full or partial loan forgiveness is also contingent upon maintaining the salaries and wages of full-time employees, as well as making mortgage, rent, and utility payments. The federally-backed loans also offer favorable terms such as an interest rate of 1% over a 2-5 year maturity period, with no collateral or personal guarantees.
In Alabama, 65,803 businesses have received a loan from the program, and these businesses, all together, reported that 672,859 jobs were retained from the direct cash-flow assistance. As such, the jobs retained represents more than 30% of all Alabamians employed in the labor force in the month preceding the first iteration of 'stay at home' orders mandated, in March, by Governor Kay Ivey. It is impossible to know how many of these businesses would have laid off their employees without the funding. However, it is highly likely that without the stimulus bill, the increase in unemployment, from 3.0% in March to 13.8% in April, would have been unfathomably more dramatic and devastating to Alabama's labor force.
Among the businesses that received a loan, approximately 88% were paid less than $150,000. It is difficult to ascertain, from the data reported in SBA's database, the exact sum of money distributed to businesses in Alabama. This is, in part, because businesses that received $150,000 or more in loans are collapsed into broad categories with wide monetary ranges (see Table 1). It is clear, however, that more than $1.8 billion was loaned to businesses that received less than $150,000. Nevertheless, the estimated total amount of all loans ranges from approximately $4.7 billion to $8.8 billion. In Alabama, local and regionally based banks processed most of the PPP loans. Regions Bank, headquartered in Birmingham, AL, processed 10% of all PPP loans allocated to businesses in the state. Almost a quarter of all loans distributed to businesses in Alabama were processed by only five banks – Regions Bank, ServisFirst Bank, Synovus Bank, BBVA USA, and Trustmark National Bank.

Overall, the loans were not limited to one industry according to the NAICS¹ codes reported on loan applications. A large proportion (57.2%) of all loans allocated to businesses in Alabama were distributed to five broadly-defined industries: other services² (13.0%); retail trade (12.0%); professional, scientific, and technical services (12.0%); health care and social assistance (10.4%); and construction (9.8%). However, there is heterogeneity within each industry classification, and a further disaggregation of the data shows that almost 15% of all loans went to five specifically-defined industries: full-service restaurants (2,158); law offices (2,016); doctor offices (1,956); religious organizations (1,874); and real estate agencies (1,769). The loans were not limited to for-profit business, as almost 5% of PPP loans were allocated to non-profits in the state. In addition, more than a majority (57.6%) of jobs retained from PPP funding were in only five of the following broadly-defined industries: health care and social assistance (14.1%); accommodation and food services (12.1%); retail trade (11.1%); manufacturing (10.4%); and construction (9.9%).
In sum, the blunt economic shock of the pandemic is unprecedented; as such, the unemployment rate in Alabama nearly quadrupled within a month. The data released by the SBA offers a revealing portrait of the scope and scale of businesses that were able to secure PPP funding, for cash-flow and payroll assistance, to protect jobs that may have otherwise been added to the unemployment ledger. Looking forward, uncertainty abounds on whether businesses will lay off employees, and at what scale, once the 24-week time elapses. However, it's clear that jobs retained by the PPP provisions in the CARES Act provided a buffer from more immediate and more severe job loss, in Alabama, and throughout the country.
¹ NAICS stands for North American Industry Classification System. The systems in standardly used by federal agencies for classifying business establishments for the purpose of collecting, analyzing, and publishing statistical data related to the U.S. business economy.
² Other services (81) includes all services that are not provided in other NAICS classification system. Other services include businesses primarily engaged in machinery repairing, promoting or administering religious activities, grantmaking, advocacy, and providing dry cleaning and laundry services, personal care services, death care services, pet care services, photofinishing services, temporary parking services, and dating services.