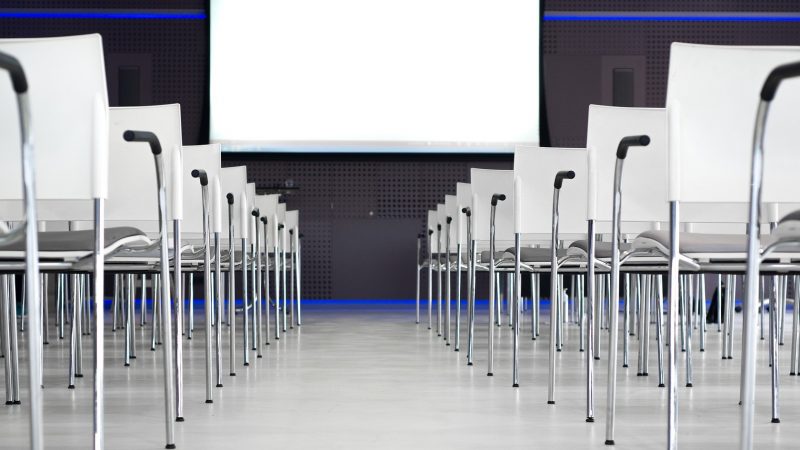 Dr. Sam Addy Presents to Alabama Economics Club
BIRMINGHAM, Ala. — Dr. Sam Addy, Associate Dean for Economic Development Outreach and Senior Research Economist at Center for Business and Economic Research (CBER), is known throughout Alabama and the US as a knowledgeable researcher and vivacious presenter. Dr. Addy is a highly sought after presenter as an expert on topics like the Alabama economy, economic policy, economic development, workforce development, and many more. On January 17, he lived up to his reputation, delivering an entertaining and informative presentation on the economic impact of the University of Alabama on the state to the Alabama Economics Club (AEC) in Birmingham.
In his presentation, Dr. Addy broke down the fundamentals of economic development and then emphasized the education's role in that process. He went on to specifically address the University of Alabama's economic impact on the Tuscaloosa Metro Area and the State of Alabama as a whole. For more details, you can view his presentation here or visit the UA Impact Report page on the CBER website.
Dr. Addy is no stranger to the AEC; he is a founding member and has been instrumental in the growth of the organization. The Alabama Economics Club is now the state's premier professional association for business economists and those interested in economics. The club is the Alabama chapter of the National Association of Business Economics (NABE), an organization that has attracted the brightest minds and the most prominent figures in economics, business, and academia to its membership since its inception in 1959. The AEC hosts luncheons every other month featuring speakers who are experts in their fields, offering attendees the opportunity to learn something new and network with other Alabama professionals. Though the quality of the presentation is always high, there is a lot of variety in the speakers' occupations, with professionals coming from the private industry, economic development, the Federal Reserve, and more. For more information on the club, visit their Facebook page.
As always, CBER's staff may make presentations at conferences and meetings for an honorarium. To learn more about all the work CBER does, visit our What We Do page. To schedule an event, email uacber@cba.ua.edu or call (205) 348-6191.