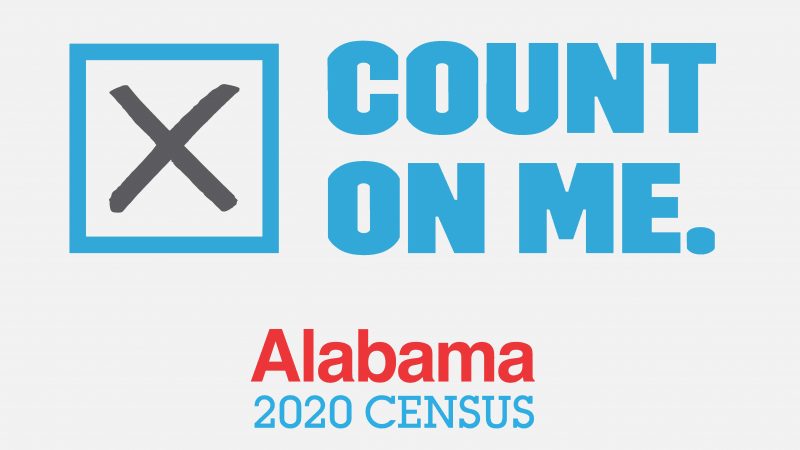 Alabama Counts! 2020 Census Campaign Kicks Off
MONTGOMERY, Ala. — 2020 Census efforts are well underway in Alabama as the decennial census is right around the corner. Susannah Robichaux, a socioeconomic analyst for the Center for Business and Economic Research (CBER), traveled to Montgomery on January 22 to participate in the launch of the Alabama Counts! 2020 Census campaign. CBER is proud to be working with Governor Ivey, the Alabama Department of Economic and Community Affairs (ADECA), and the U.S. Census Bureau to support Alabama's 2020 Census efforts. The speakers at the January 22 kick-off meeting covered some important topics.
Kenneth Boswell, director of ADECA and chairman of Alabama Counts, kicked off the event by acknowledging the incredible work that Alabama has already put forth. ADECA is funding $1 million worth of grants to support grassroots efforts that will boost decennial census participation with hard-to-reach communities, as well as travelling throughout the state to develop partnerships and help communities organize local census committees.
Governor Kay Ivey spoke to the need for an accurate and full count for the state, emphasizing the impact of the 2020 Census on Alabama's presence in the House of Representatives and the allocation of federal funding for schools, healthcare, and job opportunities in our state. She finished her presentation with a call to action: "Let's work together to make sure Alabama Counts!"
ADECA is working with Big Communications Inc. to get the word out about the 2020 Census in Alabama. Senior strategist, Ally Clokey, presented Big Communcations's research and strategies at the meeting. The marketing firm has put together profiles for each county that include details to help each county connect with their specific population. In addition, Big Communications has also created a wealth of campaign resources for local organizations, including posters in English and Spanish, social media assets, yard signs, a Powerpoint deck, and more. All of these assets can be personalized and are available on the Alabama 2020 Census resources page.
Carletta Singleton, Partnership Coordinator for the U.S. Census Bureau's Alabama division, praised the state's outreach efforts and encouraged people to continue supporting local efforts. March 12 marks the beginning of the 2020 Census, with online response opening that day. The Alabama census office will pay close attention to participation rates from March through July, and will coordinate with local partners to help increase awareness in low-response regions. Singleton also reminded attendees that the Census Bureau is hiring enumerators through March 30. These temporary jobs start at $14 per hour, and are great part-time work for anyone wanting to help make sure their local community counts. Anyone interested can apply on the 2020 Census website.
As the lead for the Alabama State Data Center (ASDC), the official partnership between the U.S. Census Bureau and the State of Alabama, CBER helps disseminate data locally and coordinate workshops to help communities prepare for the 2020 Census. The analysts at CBER know just how important a successful count is to the state and are doing everything they can to help make sure Alabama Counts!