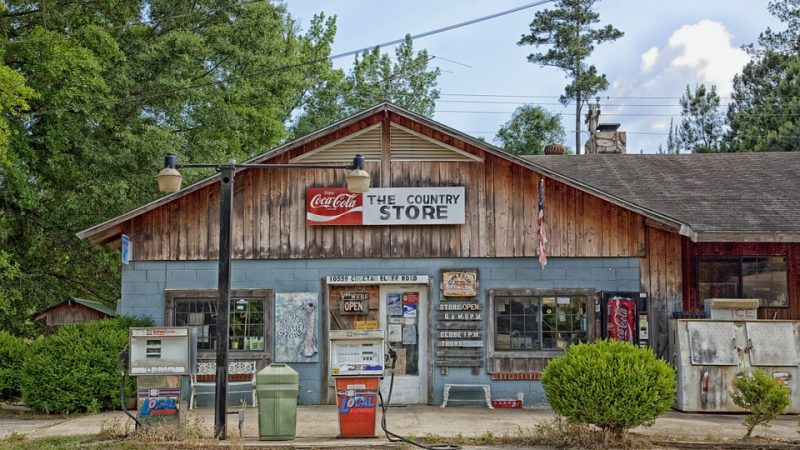 How Can the 2020 Census Improve Alabama's Rural Health Care?
National Rural Health Day 2019
November 21, 2019 is National Rural Health Day. There are many health care challenges that disproportionately affect rural areas in Alabama, including the loss of rural hospitals and a need for funding to provide health insurance to the uninsured. These issues can be helped by federal funding that is allocated to states based upon responses to the decennial census.
According to the Alabama Hospital Association, seven rural hospitals have closed throughout the state in the last eight years due to the financial challenges faced by rural healthcare providers. Of the rural hospitals that are still in operation, 88 percent are in the red and face the ongoing challenge of providing uncompensated care to thousands of uninsured Alabamians.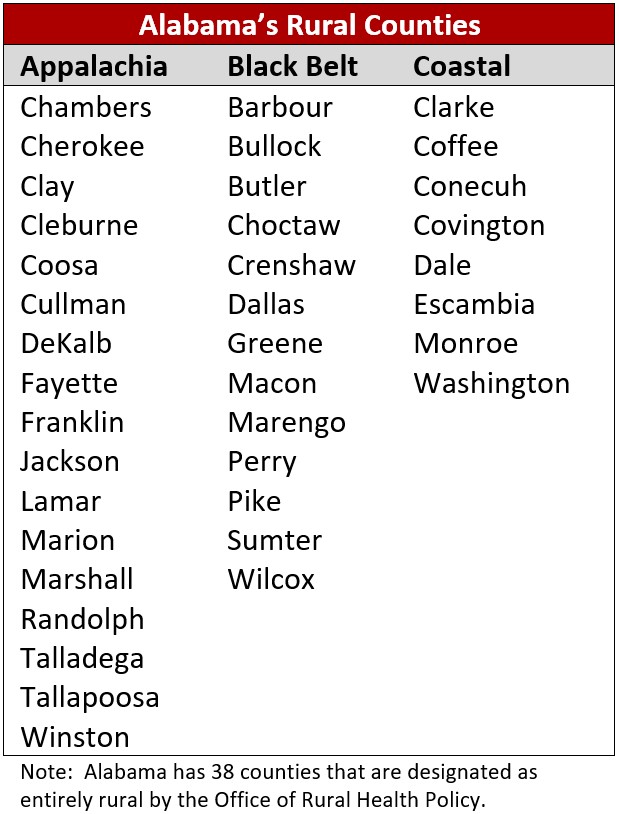 Alabama's rural counties have a higher percentage of people who are without insurance and whose income is below the poverty level. In Alabama's rural counties, 12.1 percent of all people are uninsured and 23.4 are in poverty.  Statewide, 10.7 percent of all people are uninsured and 18 percent are in poverty. A full and accurate count of Alabama's population and its characteristics is essential when allocations are made to states for programs designed to provide health insurance to those who otherwise would be uninsured or unable to afford nutritious food due to poverty. For instance, in fiscal year 2016, Alabama programs received the following funding based on data gathered in the 2010 Census:
Medicaid: $3.96 billion
Medicare Part B: $1.13 billion
Children's Health Insurance Program (CHIP): $457 million
Supplemental Nutrition Assistance Program (SNAP): $1.2 billion
Supplemental Nutrition Program for Women, Infants, and Children (WIC): $110 million  

Completing and returning your 2020 census form is a simple civic duty that will ensure Alabama receives its fair share of funding. In mid-March 2020, the U.S. Census Bureau will mail a packet to every Alabama home. The census can be completed online, over the phone, or by paper form. Remember—Alabama Counts!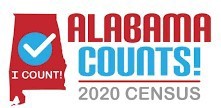 More data on healthcare coverage and poverty in Alabama are available at: https://www.census.gov/data.html
Data (press release) provided by: Dr. Shannon Murphy, a Socioeconomic Analyst who works for the Center for Business and Economic Research (CBER) within the Culverhouse College of Business. Dr. Murphy may be reached by phone at (205) 348-9698 or by email at shannon.murphy@cba.ua.edu.
The Center for Business and Economic Research in the Culverhouse College of Business at The University of Alabama was created in 1930, and since that time has engaged in research programs to promote economic development in the state and provide economic and demographic forecasting, data, and analysis. CBER is a member of the U.S. Census Bureau Federal-State Cooperative for Population Estimates (FSCPE) and Federal-State Cooperative for Population Projections (FSCPP) programs, and houses the Alabama State Data Center (ASDC).