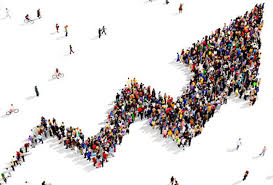 UA's State Data Center Looks at the Latest Census Estimated Breakdown for the State
The U.S. Census Bureau has just released its estimated breakdown of Alabama's population and some interesting numbers have emerged, says a University of Alabama census expert.
Boys outnumber girls in the state's schools, but that number reverses dramatically when looking at the state's senior citizen population. Males make up 51.3 percent of school-aged children, but men are only 40.5 percent of the population aged 65 and over. The difference is even more striking when looking at the very elderly. Men make up only 28 percent of the over-85 population.
"These new estimates have important uses for policy-makers, planners, government officials, and agencies whose clients include special age groups, such as schools, health-care providers or employers," said Annette Jones Watters, manager of the State Data Center at The University of Alabama and a member of the Census Bureau's National Steering Committee of the Census Bureau's State Data Center, whose nine-member board serves as an advisory group to the Census Bureau.
In 2003, Watters said, there were nearly 3.9 million people in Alabama aged 18 and over. There were more than 592,000 people aged 65 and over.
"But the number of school-aged children is far greater than the number of seniors. There were 810,609 children in the state between the ages of 5 and 17," Watters said. "School-aged children represent 18.0 percent of the state's total population. Persons aged 65 and over represent 13.2 percent of the population."
Watters also pointed out that the number of women of child-bearing age has actually been decreasing in Alabama throughout the decade.
In 2000 there were more than 970,000 women in Alabama between the ages of 15 and 44. By 2003, that number was 952,087. The number of men in that age group has been declining as well, she said.
"There are also fewer high school aged students in Alabama now than there were in 2003," Watters said. "These are the ages of people who are finishing their education, entering the labor force, and moving into their prime earning years."
The State Data Center is part of the Culverhouse College of Commerce and Business Administration's Center for Business and Economic Research. The Center was created in 1930, and since that time has engaged in research programs to promote economic development in the state while continuously expanding and refining its base of socioeconomic information.