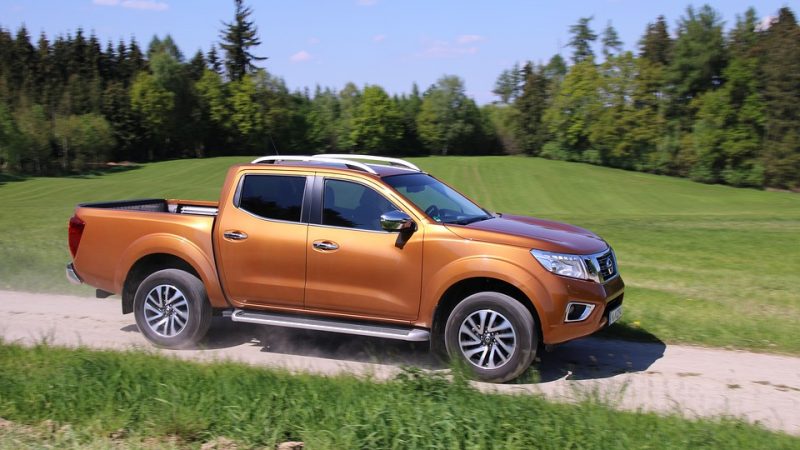 UA's State Data Center Indicates There's a Pickup for Every Five Folks, an SUV for Every 10
A court in Maryland recently ruled that a homeowners association's ban on parking pick-up trucks in their community was unenforceable. A lot of Alabama residents would applaud that decision, because Alabamians love their trucks.
Annette Watters, manager of the Alabama State Data Center at The University of Alabama's Center for Business and Economic Research, recently discovered while sorting information from the U.S. Census that Alabama has about one pickup for every five people and about one sport utility vehicle for every 10 people.
"It also has approximately one pickup for every four licensed drivers and about one SUV for every eight licensed drivers," Watters said. That translates to 1.7 million private and commercial trucks registered in Alabama during 2002, up approximately 12 percent from 1.5 million trucks in 1997.
Fifty-six percent of the registered trucks were pickups, 26 percent were SUVs, and 8 percent were minivans. The remaining 6 percent were specialized trucks for commercial or industrial use, such as dump trucks, tank trucks, flatbeds and the like.
In 2002, an estimated 7 percent of all large trucks in Alabama carried hazardous materials, which may seem a bit low to those who travel the state's interstates regularly.
"I think it is interesting that about three-fourths of all the trucks in the state were used for personal transportation," Watters said, "while 18 percent were operated for business, including for-hire use."
The use of the remaining 6 percent was not reported. Utility companies and other service providers were the single largest category of businesses using trucks in Alabama. Agriculture and construction are the next biggest truck-using industries in the state.
And if it seems to you that most of the trucks you see are older models, you're right, according to Watters.
"Seventy-two percent of the trucks on Alabama's roads are five years old or older," she noted. "Seventeen percent are three or four years old. Only 11 percent are two years old or less."
Watters said the federal government conducts the truck survey every five years. "The data are important in studying the future growth of transportation and are needed in calculating fees and cost allocations among highway users," Watters explained.
"The data also are important in evaluating safety risks to highway travelers and in assessing the energy efficiency and environmental impact of the nation's truck fleet. Businesses and others make use of these data in conducting market studies and evaluating market strategies. This survey is also useful to businesses for calculating the longevity of products and determining fuel demands."
The survey does not include vehicles owned by federal, state and local governments. Other vehicles excluded are ambulances, buses, motor homes, farm tractors and unpowered trailer units. "Off-highway" trucks, used exclusively on private property, are not required to be registered and are not included in this study.
Watters said registration practices for commercial vehicles differ greatly among the states. Some states register a truck-tractor semi-trailer combination as a single unit; others register the tractor and the semi-trailer separately. Only the truck-tractors are included in the registered truck counts for this study.
See www.census.gov/svsd/www/02vehinv.html, the 2002 Vehicle Inventory Survey, for more information about truck use in Alabama.
The State Data Center is part of the Culverhouse College of Commerce and Business Administration's Center for Business and Economic Research. The Center for Business and Economic Research was created in 1930 and since that time has engaged in research programs to promote economic development in the state while continuously expanding and refining its base of socioeconomic information.