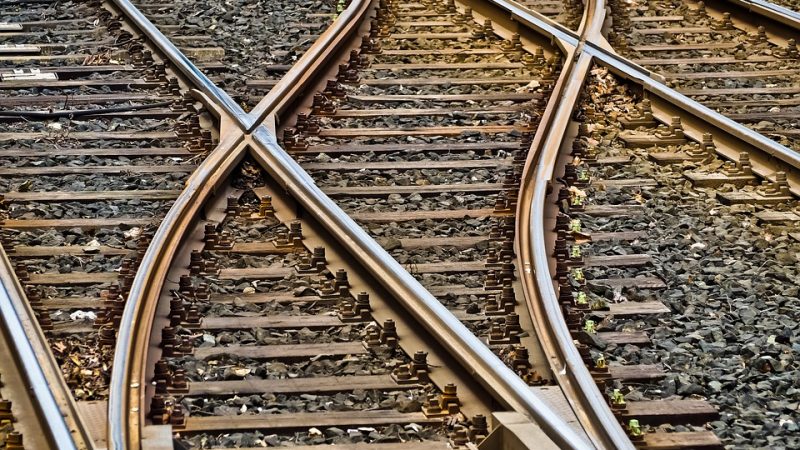 U.S. and Global Iron and Steel Industries
Iron and Steel Industry Overview
The iron and steel industry is defined to include iron and steel mills; electrometallurgical ferroalloy product manufacturers; and iron, steel, and steel investment foundries (NAICS codes 33111 and 33151). Iron and steel mills comprise integrated producers and mini-mills. Integrated steel producers generally begin the process by reducing iron ore to molten pig iron in a blast furnace, although some buy slabs and coke on the open market to reduce costs. The pig iron is then combined with scrap in a basic oxygen furnace to make molten steel. Mini-mills convert scrap metal into molten steel in an electric arc (EAF) furnace. Output from either type of mill is solidified into semifinished shapes and rolled, drawn, cast, or extruded to make flat-rolled, structural, and tubular products. EAF producers have a cost advantage, leaving integrated producers to focus on higher quality, more complex products. Foundries make metal mold or die castings from molten metal which are then subject to further manufacturing, such as machining, assembling, and finishing.
Demand for steel is highly dependent on both global and national economies. Development of sophisticated technology has improved both product quality and worker productivity. Capital requirements are very high in the integrated mills and all mills are greatly affected by commodity prices. Environmental regulations are also a major focus and cost. Productivity improvements have greatly reduced labor demands, with some U.S. producers cutting the number of man-hours required to produce a ton of steel by 90 percent over the last 25 to 30 years.
The Global Steel Industry
China dominates the global steel industry, with 2006 estimated pig iron production of 380 million metric tons amounting to 44.3 percent of the worldwide total and 420 million metric tons of raw steel accounting for 35 percent of global production. The country's capacity is seeing fast growth; pig iron production increased 15.2 percent from 2005 to 2006 and raw steel production rose 20.3 percent during the year. While Chinese steel consumption has grown rapidly, production has increased faster and in 2006 China moved from a net importer of steel to the world's largest exporter. Chinese exports have continued to increase rapidly in the first half of 2007; net exports to the U.S. were almost double exports during the same period in 2006. The country's heavy government ownership and subsidization and its effect on production have caused concern about overexpansion in global steel capacity, given the cyclical nature of the industry. And the rise in consumption is pushing up the price of raw materials used in steelmaking.
Japan was the second largest producer of both pig iron and raw steel in 2006, claiming close to 9.5 percent of each market. U.S. raw steel production of around 96 million metric tons of raw steel ranked third, while 39 million tons of pig iron placed the United States fourth. The United States accounted for 4.5 percent of world pig iron production and 8.0 percent of raw steel during 2006. While U.S. output of pig iron increased 5.6 percent from 2005 to 2006, raw steel production rose a meager 1.6 percent. Russia was also a major player in world steel, with the third highest pig iron and fourth highest raw steel output in 2006.
2006 marked the fifth straight year for output and demand growth in the global steel market. The strong world economy and infrastructure and other investment in developing countries is helping drive global demand. The American Institute for International Steel forecasts steel consumption growth of 5.2 percent in 2007, or 2.6 percent if China is excluded.
The Steel Industry in the United States
In 2006 about 59 companies in the United States with around 106 plants were capable of producing approximately 112 million metric tons of raw steel. Also, in 2006 eight companies produced pig iron at 18 integrated steel mills. About 1,100 ferrous foundries contributed to 2006 steel industry output valued at approximately $150 billion. Primary steel-manufacturing states in 2006 included Indiana with 24 percent of production, Ohio (16 percent), and Pennsylvania and Michigan, each with around 6 percent. Major users of U.S. steel were the construction industry (16 percent), and transportation (mainly automotive producers) with a 13 percent share. Warehouses and steel service centers received 22 percent of steel shipments, much of it for further processing by industries that manufacture products including iron and steel pipes and tubes, bars, shapes, powder, and wire from purchased steel.
The U.S. steel industry is seeing significant consolidation, restructuring, and new capital investment in the 21st century. The number of companies producing raw steel declined by 24 between 2003 and 2006 and the number of plant locations was cut in half. Integrated steel mill locations with blast furnaces producing pig iron fell from 33 in 2003 to 18 in 2006. International Steel Group, U.S. Steel, and Nucor are among companies that have expanded significantly by acquisition. Technological developments have helped labor productivity to more than triple since the early 1980s, with the average number of man-hours per finished ton dropping from 10.1 to about three in 2004; many plants are able to produce a ton of finished steel in less than one man-hour. As a result, despite significant reduction in the number of plants and modest attrition in the workforce, production capacity rose from 103 to 112 million metric tons between 2003 and 2006.
Domestic raw steel production in 2007 totaled 56,437,000 tons through mid-July, with average capacity utilization at 84.1 percent compared to 90.2 percent for the same period in 2006. Imports of finished steel mill products amounted to 14.4 million tons, up 14.3 percent on an annualized basis from 2005, but 19.9 percent below record-high imports of 17.8 million tons in the first half of 2006. Canada, followed by China, South Korea, Mexico, and Brazil were the largest sources of U.S. imports. While U.S. imports of steel mill products exceed exports, the country is a net exporter of iron and steel scrap. Weakness in the U.S. housing industry and constrained consumer spending are negatively impacting domestic demand for steel. Global Insight's industrial production index for iron and steel products is forecasted to dip from 116.9 in 2006 to 114.2 in 2007, but then rebound to 118.6 in 2008 and continue to climb steadily to 126.9 in 2012.
International investment in the U.S. Steel industry is growing, with Russia's Evraz Group buying Oregon Steel, Brazilian steel producer Gerdau in the process of acquiring Chaparral Steel, Swedish subsidiary SSAB Canada purchasing IPSCO, German steel-producer ThyssenKrupp AG beginning work on a U.S. plant, and Russia's Severstal involved in a joint venture in Mississippi. Industry analysts expect intercontinental mergers and acquisitions to continue.
Tariffs are an important concern for both U.S. steel producers and industries that utilize significant amounts of steel. Undertaking a five-year review, the U.S. International Trade Commission (ITC) voted to leave antidumping orders on steel concrete reinforcing bars from seven countries, including China and Ukraine, in place. Countervailing and antidumping duties on hot-rolled carbon steel imports from 11 countries are currently being reviewed.
Alabama's Iron and Steel Industry
Industry beginnings. The iron and steel industry has a storied history in Alabama. With ample supplies of iron ore, coal, and limestone, north Alabama, and in particular the Birmingham area, was well-positioned to be a center for iron and steel manufacturing. The industry began to flourish around Birmingham in the late 1800s, with southern investors and northern bankers coming together to finance the large capital investments required, while northern and midwestern engineers provided technological expertise. The largest of these blast furnace complexes were owned by the Tennessee Coal, Iron, and Railroad Company and the Sloss-Sheffield Steel and Iron Company. Industry development brought new rail lines to Birmingham and enabled the rapid post-Civil War growth that earned it the "Magic City" label and spawned the cities of Bessemer and Fairfield. Cast iron production flourished as well, with the raw materials in the area good for certain types of pipe—American Cast Iron Pipe Company (ACIPCO) was founded in Birmingham in 1905. Ultimately, however, the phosphorus content of the iron supply limited the area's ability to produce high-quality steel products, although they were ideal for foundry pig iron, to the extent that in 1940 Birmingham provided 40 percent of the U.S. supply. Early iron and steel production also spread northeast of Birmingham to Gadsden, where Gulf States Steel began integrated steel mill operations around 1904.
Steel Mill Developments. The integrated steel mill founded in 1886 by the Tennessee Coal, Iron, and Railroad Company was acquired by Pittsburgh-based U.S. Steel in 1909 and continues operation today as U.S. Steel-Fairfield Works. It is the state's largest iron and steel mill with about 2,200 workers and a capacity of 2.4 million tons of raw steel and 640,000 tons of seamless tubular products annually. Gulf States Steel in Gadsden declared bankruptcy and closed in August 2000, idling about 1,700 employees. Despite local attempts to restore some operations, purchasers of the site dismantled the mill and shipped the equipment to a buyer in China.
With the growing use of electric arc furnace technology to produce steel in a mini-mill environment, location of a plant became more dependent on ease of transportation of scrap metal rather than on availability of basic raw materials. The earliest mini-mills were located in the Birmingham area, however. Birmingham Steel was incorporated by AEA Investors in 1983 and began operation with the acquisition of Birmingham Bolt Company's rebar and merchant product mini-mills. Nucor bought its Birmingham operations after bankruptcy in 2002; Nucor-Birmingham has capacity for 600,000 tons of carbon steel reinforcing bars used in the construction industry annually. Also in 1983 CMC Steel Alabama became the second steel mini-mill for the Commercial Metals Group, producing structural steel materials in Birmingham; the plant's workforce in 2006 numbered about 400.
Tuscaloosa Steel was created in 1984 as a joint venture of Tippins, O'Neal Steel, ACIPCO, and British Steel. British Steel (now Corus) became the sole owner in 1991. The plant began as a steckel mill using imported steel slabs, but the addition of an electric arc furnace in 1996 expanded capabilities and boosted capacity to 0.8 million tons annually. Corus Tuscaloosa was purchased by Nucor Steel in July 2004 and employed 345 in 2006. Trico Steel, a joint venture of LTV, Corus, and Sumitomo Metals Industries, constructed a $465 million plant in Decatur that became operational in 1997, with 300 employees and capacity of about 1.9 million tons of finished sheet steel per year. However, Trico filed for bankruptcy just four years later and in 2002 Charlotte-based Nucor purchased the assets of the company for over $116 million. Renamed Nucor Steel-Decatur LLC, the mill was upgraded and currently employs more than 600. The plant was named Alabama's large Manufacturer of the Year in 2007. Nucor also purchased the adjacent former Worthington Industries cold rolling mill in 2004. IPSCO's $425 million Mobile Steelworks mini-mill began production in April 2001, making discrete plate and hot rolled coil for machinery, rail car, ship, bridge, and other industrial products; capacity is 1.25 million tons per year. IPSCO was recently acquired by a Canadian subsidiary of Swedish company SSAB.
Foundry Developments. Birmingham's iron and steel production continues to have a strong foundry emphasis. American Cast Iron Pipe maintains the headquarters it set up in Birmingham in 1905 and employs about 2,400 at its steel pipe and ductile iron pipe operations there. The 2,100 acre site with almost 60 acres of plant is the world's largest iron pipe casting plant. U.S. Pipe's Bessemer operation, which was founded as the Howard-Harrison Iron Company in 1889, is one of the original plants acquired by the company incorporated in 1899 as the United States Cast Iron Pipe and Foundry Company. After merging with the Sloss-Sheffield Steel and Iron Company in 1952, U.S. Pipe relocated its headquarters to Birmingham. U.S. Pipe was acquired by Jim Walter Corporation in 1969. The Bessemer plant employed over 300 in 2006 and another 200 employees work at the company's Anniston plant. Jim Walter was renamed Walter Industries in 1991; Walter spun off Mueller Water Products in 2006, with operations including U.S. Pipe and a plant that employs around 600 in Albertville manufacturing fire hydrants. Sloss Industries continues operation under the Walter umbrella and produced 400,000 tons of furnace and foundry coke in 2006.
The Birmingham-based McWane Corporation was founded as McWane Cast Iron Pipe in 1921 by former American Cast Iron Pipe Company president, J.R. McWane. The company's cast iron pipe operations in Birmingham employed about 300 in 2006. M and H Valve Company was acquired by McWane in the 1980s—the company had begun its history in 1854 in New York City; its cast iron valve operations relocated to Anniston in 1925 and employed almost 440 in 2006. Also headquartered in Birmingham, Citation began operation in 1974 with the purchase of Jones Foundry Company in Bessemer. Through acquisition, Citation also has metal components foundries in Brewton, Marion, and Columbiana and employs more than 1,200 at its Alabama foundry operations.
Looking to the Future. Although Alabama is not among the largest iron and steel producing states, the industry is a significant part of the state's economy. In 2006 Alabama's iron and steel industry had sales of almost $2.4 billion from approximately 47 iron and steel mill operations, four ferroalloy manufacturers, and around 37 foundries. Employment totaled more than 10,500. About 18 plants in the state that purchase iron and steel to manufacture pipes and tubes, rolled steel shapes, and steel wire provide a market for some of these iron and steel products. Largest among these companies are Hanna Steel, Southland Tube, and Tubular Products. Alabama's industrial consumer base for steel products has grown markedly over the last decade with the state's burgeoning auto industry and a strong commercial construction sector. The National Alabama Corporation railcar manufacturing plant to be built in the Florence-Muscle Shoals area will also be a heavy consumer of steel. The state's solid base in the industry has helped attract new iron and steel producing companies and expansions of existing firms.
Current development includes ongoing construction of Nucor's $167 million sheet steel galvanizing facility in Decatur. With capacity for about 500,000 tons annually, the plant will employ about 100 at completion in mid-2008 and utilize another 100 contract workers. In May 2007, U.S. Pipe announced that it will invest $45 million in a new, state-of-the art ductile iron pipe plant adjacent to its existing facility in Bessemer. The operation could come online early in 2009 with close to 100 jobs; it is the first new ductile iron pipe plant built in the United States in over 55 years. Alabama's steel pipe production capacity will expand with construction of a Berg Spiral Pipe Corporation plant in Mobile. A venture of Panama City-based Berg Steel Pipe, the $75 million facility will employ more than 100 making spiral pipe used by the oil and gas industry. The state's growing steel industry is bringing a related business to Millport in Lamar County—Steel Dust Recycling expects to recycle 110,000 tons per year of steel mill dust that is a byproduct of the EAF process. The plant should be operational in the second quarter of 2008 and employ 40.
Alabama's iron and steel industry will see significant expansion with the state's most recent economic development recruitment success—the massive $3.7 billion plant to be built by German steelmaker ThyssenKrupp AG in northern Mobile County. Slated for completion in 2010 with employment of 2,700, the plant will manufacture and process carbon and stainless steel for high-end manufacturers, including the automotive, construction, utility, appliance, and machinery manufacturing industries. Steel slabs will be imported for further processing from a ThyssenKrupp plant under construction in Brazil. The Alabama plant is expected to have a capacity of 4.1 million tons of carbon steel end products annually. Location of the plant in the United States gives a boost to the country's steel industry outlook—prior to its announcement, industry analysts had thought a project of this magnitude unlikely for the foreseeable future.
Alabama Iron and Steel Industry 2006 (revised)

---

Employment

Business Sales
(millions)

Iron and steel mills

4,760

$1,390

Ferroalloy manufacturers

285

$77

Iron and foundries

5,460

$907

Total

10,505

$2,374

---

Source: Dun and Bradstreet.