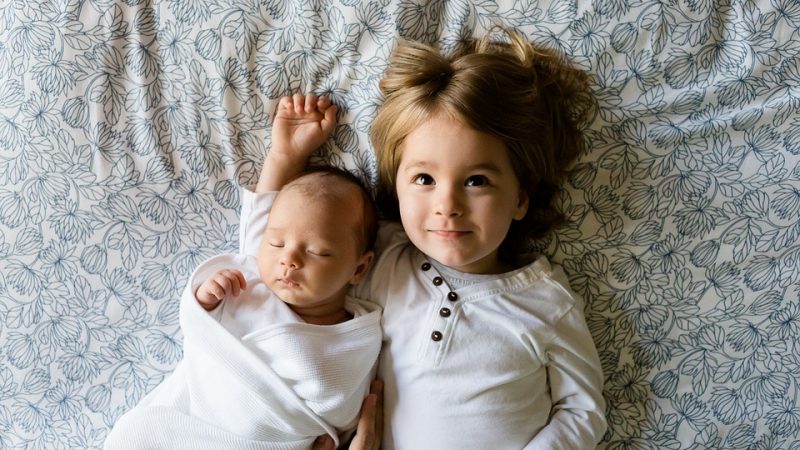 Data Shows Only Two-Thirds of State's Children Live in Traditional Married-Couple Households
See accompanying chart.

Only about two-thirds of the children in Alabama under age 18 live in the traditional married-couple household, according to Annette Watters, manager of the State Data Center at The University of Alabama.

Watters said her figures are based on numbers just released by the U.S. Census Bureau which show that 64 percent of children under the age of 18 in Alabama live in a married-couple household, a percentage that is among the lowest in the nation.

Alabama is among several other Deep South, traditionally "Bible Belt" states that have large percentages of their children living in arrangements other than the traditional two-parent family, according to Watters. Alabama ranks 45th of 51 states (including the District of Columbia) for children who live in married-couple families.

One quarter, more than 278,000, of Alabama's children live in a mother-only family, Watters said, which makes Alabama No. 5 in the nation for mother-only family groups.

"Fathers in Alabama are not nearly as likely as mothers to be the primary care-giver to their children," Watters said. "In fact, only five percent, or somewhat over 57,000 children, live in a father-only family. This ranks Alabama 43rd in the nation for father-only family groups."

Four percent of Alabama's children, about 44,500, live in households with unmarried adult partners, Watters said.

"The data do not reveal if the partners are same-sex or opposite-sex unmarried partners," she said. "This kind of living arrangement is not nearly as common in Alabama as it is in many other states. Alabama ranks 50th of 51 for children living in unmarried-partner households."

Watters said in the case of children who live with their grandparents, the grandparent is often the primary care-giver, "but sometimes a mother and her child or children all live with Grandma. In those cases, the child is counted as living in a mother-only relationship and also counted as living in a grandparent's household. Because children can be double-counted like that, the total percent of children in households in Alabama will sum to more than 100."

Children in Alabama are much more likely to be living with a grandparent than with a father only or with a parent who is an unmarried partner, Watters said. More than 89,000 Alabama children are living with a grandparent, either with or without one of their parents also in the home. Alabama ranks sixth in the nation for grandparents who are taking care of grandkids.

In fact, the South has the highest percentage of grandchildren living with grandparents. In Alabama, 8 percent of children in households are living with a grandparent. The percentages are even higher for Mississippi (11 percent), Louisiana (10 percent) and South Carolina (9 percent). However, the District of Columbia (15 percent) and Hawaii (13 percent) have the highest numbers in this category.

With 64 percent of Alabama's children living in households with two married parents, 36 percent are living in some other arrangement. Watters said the counties in Alabama that have the highest percentages of non-traditional household arrangements for children are Greene, Sumter, Perry, Dallas, Wilcox, Lowndes, Butler, Macon, and Bullock.

The data also shows that blacks are more likely to have households with grandchildren, foster children, and other relatives who are minor children.

States and counties that have consistently above-average proportions of children born out of wedlock have high concentrations of children in non-married-couple living arrangements.

The findings come from Census 2000. Watters said the Census Bureau has issued a special report on the social and economic characteristics of the nation's 72 million children entitled Children and the Households They Live In: 2000. The study did not include people under the age of 18 who are the head of a household, a spouse, or the parent of a child when both the teen-aged parent and her child live in the household of an older family member.

See accompanying chart.