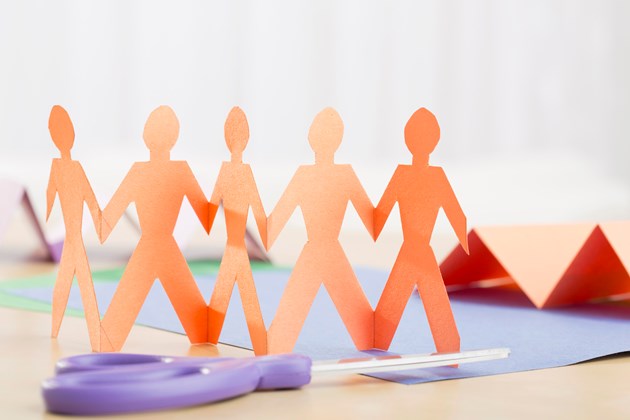 Census Shows Growth Rate of Two Alabama Rural Counties Exceeds National Average
Alabama's fastest growing counties have traditionally been in the state's metropolitan areas, but a couple of counties usually considered "rural," have, in the past two years, seen healthy growth rates that have eclipsed the national average growth rate of 2.2 percent, according to Annette Watters, assistant director of the Center for Business and Economic Research at The University of Alabama and manager of the Alabama State Data Center.
Watters said just-released figures from the Census Bureau show Bibb County, adjacent to Shelby and Tuscaloosa counties, grew 4.6 percent, while Cleburne County, in the eastern part of the state near Anniston on the Georgia border, grew 2.9 percent.
"The other fast-growing counties in Alabama are all part of a Metropolitan Statistical Area and have been fast-growing counties for many years," Watters said.  "Those counties, in order of growth rate from 2000 to 2002 are Shelby, Baldwin, Autauga, Elmore, Blount, St. Clair, Madison, Limestone and Lee."
Watters pointed out that a fast rate of growth is not the same as a county seeing a large number of people added. "Bibb County, for example, with its gain of 4.6 percent in two years time, added 969 residents.  Houston County, the home county for Dothan, added slightly more people – 1,048 – than Bibb County, but because Houston County's population base is so much larger, those 1,048 people equal only a 1.2 percent increase for Houston County."
As might be expected and as has been the case for several years, Shelby County leads the state in both the number of people added and the percent of growth.  "Between 2000 and 2002, Shelby County added an estimated 9,296 people which amounts to a growth rate of 6.4 percent," Watters said.
Watters pointed out that Madison County, home of Huntsville, added the second largest number if people (8,327) and Baldwin County in South Alabama added the third largest number (6,522).  Lee, Elmore and St. Clair each added more than 2,000 people over the past two years.
Some counties are losing population. Choctaw County, in the state's Black Belt, has lost nearly 3 percent of its total population in two years.  The county that lost the largest number of people is Jefferson County, which lost an estimated 960 people in two years.
The Census Bureau makes the estimates for July 1 of each year.  "It is not really appropriate to compare the July 1 estimates with the Census 2000 numbers because the census was taken on April 1," Watters said, "and a lot of things can happen in a county over a three-month period.  So the Census Bureau estimates the population for every county for July 1 of Census Year 2000 and compares subsequent years' estimates for July 1 to the July 1 estimate of 2000, not the Census 2000 count."
Other highlights:
Eleven counties in Alabama have more than 100,000 people.  Of the 11 most populous counties, seven were not among the fastest growing, either by the percent of increase of by the number of residents added.
 The Census Bureau estimates that 39 of 67 Alabama counties have lost population over the past two years.
 Twelve counties gained more than 1,000 people each over the same period.
Of the counties in Alabama that have gained the most people in the past two years, only Marshall County is not part of a MSA.
Information about any county in Alabama can be obtained at http://cber.cba.ua.edu.
The University of Alabama's Culverhouse College of Commerce and Business Administration, founded in 1919, first began offering graduate education in 1923.  Its Center for Business and Economic Research was created in 1930, and since that time has engaged in research programs to promote economic development in the state while continuously expanding and refining its base of socioeconomic information.
Eleven Fastest-Growing Counties in Alabama by Percent Increase:  July 1, 2000 to July 1, 2002
| | | | | |
| --- | --- | --- | --- | --- |
| Rank | County Name | Percent Increase | Numerical Increase | July 1, 2002 Estimated Population |
| 1 | Shelby | 6.4 | 9,296 | 153,832 |
| 2 | Bibb | 4.6 | 969 | 21,838 |
| 3 | Baldwin | 4.6 | 6,522 | 147,932 |
| 4 | Autauga | 3.9 | 1,701 | 45,604 |
| 5 | Elmore | 3.8 | 2,508 | 68,771 |
| 6 | Blount | 3.4 | 1,755 | 52,968 |
| 7 | St. Clair | 3.2 | 2,100 | 67,215 |
| 8 | Madison | 3.0 | 8,327 | 285,900 |
| 9 | Limestone | 2.9 | 1,903 | 67,842 |
| 10 | Cleburne | 2.9 | 406 | 14,578 |
| 11 | Lee | 2.3 | 2,639 | 118,123 |
Eleven Most Populous Counties in Alabama:  July 1, 2002
July 1, 2000-July 1-2002
Rank
County Name
July 1, 2002 Estimated Population
Percent Change
Number Change
1
Jefferson
661,153
-0.1
-962
2
Mobile
400,163
0.0
77
3
Madison
285,900
3.0
8,327
4
Montgomery
223,346
0.0
-23
5
Tuscaloosa
166,512
0.9
1,445
6
Shelby
153,835
6.4
9,296
7
Baldwin
147,932
4.6
6,522
8
Lee
118,123
2.3
2,639
9
Morgan
111,725
0.5
516
10
Calhoun
111,616
0.2
266
11
Etowah
103,105
-0.2
-194