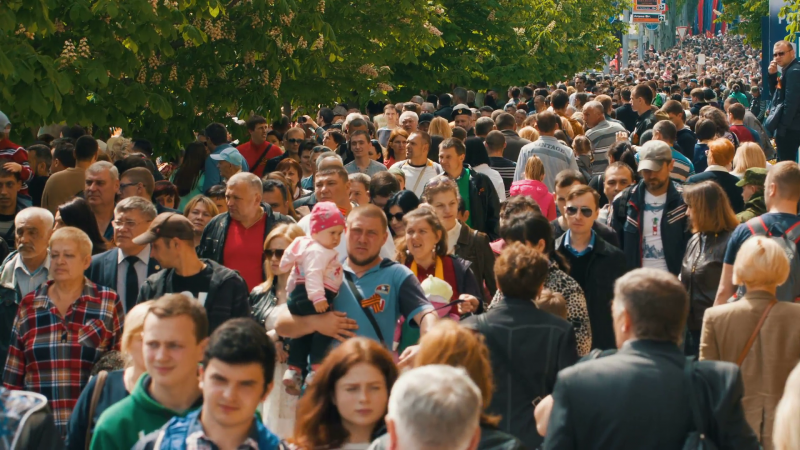 Census Bureau Releases Population Estimates for Alabama's Cities and Towns
The U.S. Census Bureau has released new population estimates for Alabama's cities and towns that give the state its first indications of growth since the 2000 census, according to Annette Watters, assistant director of the Center for Business and Economic Research at The University of Alabama and manager of the Alabama State Data Center.
Which city grew the fastest? Huntsville added 2,582 people between 2001 and 2002. Calera, in Shelby County, grew 15.5 percent in that same time period. Calera's 2001 population was 3,722 and its 2002 population was 4,299, meaning the city added 577 people in a year's time, which is a good many fewer than the 2,582 that Huntsville added. However, the higher population numbers don't tell the whole story.
"Calera is this year's winner as those 577 people represent more than 15 percent growth for the town in one year," Watters said. "Huntsville's 2,582 new people represent a growth of just 1.6 percent."
According to the U.S. Census Bureau, four cities in Alabama gained more than 1,000 people between 2001 and 2002: Huntsville (2,582), Auburn (1,356), Madison (1,355) and Tuscaloosa (1,011). Both Pelham (982) and Prattville (931) came close to the 1,000 mark.
"Birmingham remains Alabama's largest incorporated place, despite continuing population losses," Watters said. "Montgomery is the state's second largest city, followed by Mobile, Huntsville, Tuscaloosa, Hoover, Dothan, Decatur, Auburn and Gadsden, in descending order of population size."
Mobile's population declined between 2001 and 2002, as did Decatur's.
These newest estimates for cities and towns take into account some corrections that have been made to the 2002 census. Some municipalities filed challenges with the Census Bureau and have had their 2000 census number changed, usually to reflect an increase.
"Several cities and towns in Alabama have shown the Census Bureau that it failed to account for something important when the census was taken, and the Census 2000 totals for those places have been changed," Watters said.
Not all cities that have filed a Census 2000 challenge have had their changes made and their paperwork still is in the pipeline. As a result, those revisions are not reflected in these newly released population estimates.
"We need to remember that the population figures for 2001 and 2002 are estimates, not literal truth," Watters said. "If the elected officials of a town believe their estimate is in error, the Census Bureau is very willing to consider changing the number – but the city has to produce proof, not just rhetoric or anecdotal evidence.
She added that getting the estimate revised does not need to be an adversarial process. Officials just need to provide the necessary documentation the federal agency needs to make a correction.
A boon of the new census numbers is that four Alabama cities are ranked nationally for their large populations. To be ranked, an incorporated city must have a population of at least 100,000.
City
Birmingham
Montgomery
Mobile
Huntsville

Population
239,416
201,425
194,862
162,536

Rank
72
92
103
128
Watters noted that the estimates include the time period through July 1, 2002. If a city has experienced a growth spurt during the most recent 12 months, that will be reflected in future estimates.
FIFTEEN LARGEST CITIES IN ALABAMA, 2002
City
1. Birmingham
2. Montgomery
3. Mobile
4. Huntsville
5. Tuscaloosa
6. Hoover
7. Dothan
8. Decatur
9. Auburn
10. Gadsden
11. Florence
12. Madison
13. Bessemer
14. Phenix City
15. Prichard

2002 Population Estimate
239,416
201,425
194,862
162,536
79,149
64,265
58,998
53,941
45,389
37,966
35,814
32,335
29,503
28,503
28,200
For more information, visit a table with the 2002 population estimate of every Alabama city and town.