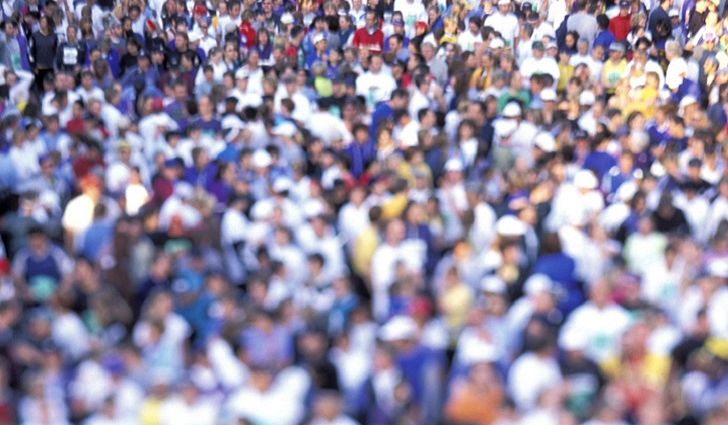 Alabama's Population Tops 4.5 Million in 2003, According to Census Bureau
Alabama's population grew by 21,856 people between 2002 and 2003, according to the U.S. Census Bureau's most recent population estimates. Alabama ranks 30th of 51 (including the District of Columbia) in number of residents added during that time period.
According to Annette Watters, manager of the Alabama State Data Center and a member of the National Steering Committee of the Census Bureau's State Data Center organization, the South had the largest numerical increase in population (1.3 million), while the West recorded the fastest rate of growth (1.5 percent). Texas, Florida, Georgia, North Carolina, and Virginia rank in the top 10 states for population growth, she said.
"Although Alabama is not one of the nation's fastest growing states, it has netted more than 53,600 additional people since the Census was taken in 2000," Watters said. "Population will increase when people move to the state or are born here. Population is subtracted when people move away or die. Most of Alabama's population growth comes from natural increase. That is, there are more people born in Alabama than people who die in any given year."
According to Watters, for two of the last three years, Alabama has had negative internal migration numbers.
"In other words, more people have moved away from Alabama than residents of other states have moved in," she said. "We do not yet have new figures estimating the age, race, or educational attainment of these movers."
From April 1, 2000 to July 1, 2003, Alabama's net internal migration was a negative 9,826. The trend began to reverse itself between 2002 and 2003. "Last year we had 4,525 more people who moved here from other states than Alabamians who left," Watters noted.
International migration is important to the state's population growth, but it does not contribute as much to Alabama's increase as it does to some other states, Watters noted. She said Alabama ranked 34th of 51 in 2003 for population change attributed to international migration.
Last year, Alabama picked up about 5,000 new residents from outside international borders, but other states in the South gained many more. For example, Florida gained 107,300 from net international migration; Georgia added 38,900; and Texas 135,000.
In recent years, Watters said, Shelby, Madison, and Baldwin Counties have been the primary recipients Alabama's population increase. The county-by-county statistics for 2003 will be released in the spring of 2004.
Information about any county in Alabama can be obtained at http://cber.cba.ua.edu.
The University of Alabama's Culverhouse College of Commerce and Business Administration, founded in 1919, first began offering graduate education in 1923. Its Center for Business and Economic Research was created in 1930, and since that time has engaged in research programs to promote economic development in the state while continuously expanding and refining its base of socioeconomic information.