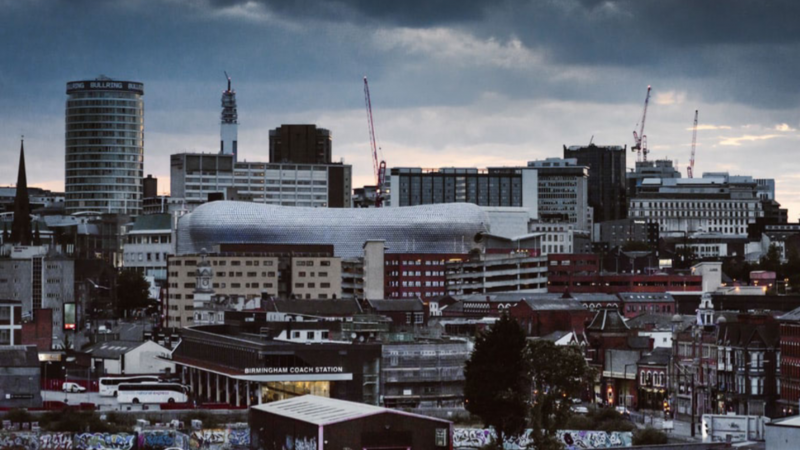 Hoover Leads Alabama Cities' Population Gain; Birmingham, Gadsden Post Losses
Hoover Leads Alabama Cities' Population Gain;
Birmingham, Gadsden Post Losses
---
The city of Hoover gained more new residents than any other Alabama city from 1990 to 1999—20,317 people, according U.S. Census Bureau data released by the Alabama State Data Center at The University of Alabama.
Annette Watters, center director, said the census data also show that while Birmingham has retained its status as the largest city in the state, Birmingham and Gadsden were also the only two cities in Alabama's Top 10 list that lost population through the decade. Birmingham lost about 16,480 people during the 1990s and Gadsden lost about 1,370.
"Huntsville was a close contender to Hoover in terms of growth," noted Watters, whose center falls under the direction of the UA College of Commerce and Business Administration and its Center for Business and Economic Research. "Huntsville gained 17,500 people during that time period, going to a population of 160,372.
"Madison and Alabaster were also double-digit gainers in the nineties," she said. "Madison gained 12,490 and Alabaster gained 10,670, in round numbers."
However, Watters explained that a surface glance at the numerical growth doesn't tell the entire story. While Hoover gained the most people, Helena had the biggest percent increase. Helena went from a mere 4,454 in 1990 to 10,950 in 1999—a 145.8 percent increase. Other cities in the state that have grown by more than half again what they had at the 1990 census are Madison, Millbrook, Alabaster, and Pelham. Hoover, Trussville, Fairhope, and Moody each grew more than 40 percent in nine years time.
Watters said, "Population growth of that magnitude puts pressures on the city. Government leaders have to keep up with services and current residents have to make accommodations for new residents. Whether it is a small town that is growing quickly, or a large city that is booming, fast growth usually brings both good and bad news."
Not every prominent Alabama city saw growth in the last decade. Tuskegee, Fairfield, Homewood, Anniston, Prichard, Selma, and Bessemer, in addition to Birmingham and Gadsden, saw noticeable population declines.
Watters pointed out that these numbers are estimates for the year 1999. Data from Census 2000 have not yet been released. "When we get the actual population counts in a few months, we'll have a more accurate idea of how our cities and towns are doing. These population estimates will be used until we have more accurate data from the recently completed census."
The 1999 estimate for every incorporated city or town in Alabama is available from the Alabama State Data Center at UA.
The University of Alabama's Culverhouse College of Commerce and Business Administration, founded in 1919, first began offering graduate education in 1923. Its Center for Business and Economic Research was created in 1930, and since that time has engaged in research programs to promote economic development in the state while continuously expanding and refining its base of socioeconomic information.
Ten Largest Cities in Alabama
| | | |
| --- | --- | --- |
| | | 1999 Population |
| 1 | Birmingham | 249,459 |
| 2 | Mobile | 200,206 |
| 3 | Montgomery | 195,690 |
| 4 | Huntsville | 177,893 |
| 5 | Tuscaloosa | 85,171 |
| 6 | Hoover | 61,406 |
| 7 | Dothan | 58,383 |
| 8 | Decatur | 54,988 |
| 9 | Auburn | 42,601 |
| 10 | Gadsden | 42,120 |