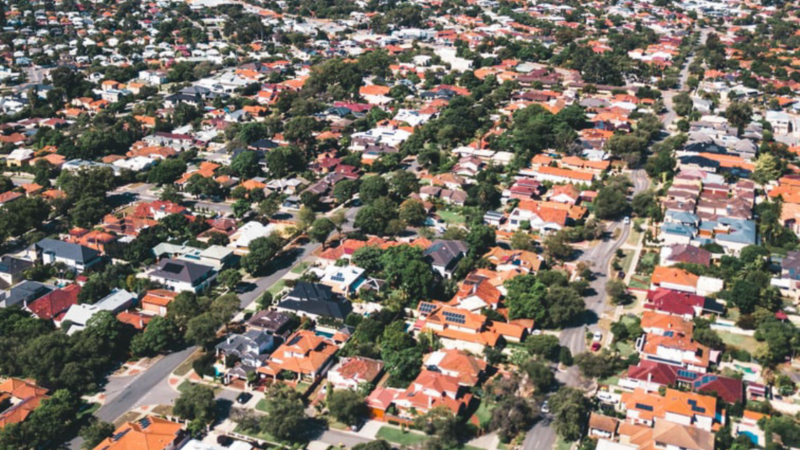 Alabama's Population Shows Strongest Growth in the Suburbs
Alabama's Population Shows Strongest Growth in the Suburbs
---
In the first half of the 1990s, Alabama's population grew 5.3 percent, a rate triple the 1.7 percent growth rate seen from 1985 to 1990. From April 1, 1990 through July 1, 1995, the state added 212,593 new residents, according to U.S. Census Bureau estimates released by the Alabama State Data Center at The University of Alabama.
More than 40 percent of Alabama's population increase was due to net migration, a positive reflection on the state's attractiveness as a place to live and work. Since the 1990 Census, an estimated 91,073 more people moved into Alabama than moved out.
Strongest growth in the 1990s has focused on the suburban counties in Alabama's larger metropolitan areas. Shelby County in the Birmingham MSA grew at the fastest pace, adding 24,137 residents for a 24.3 percent gain. While this total includes 18,467 net migrants, it is bolstered by the county's youthful population. Shelby had the highest rate of natural increase through mid-1995 of any county in Alabama — for every death there were 2.6 births compared to a statewide ratio of 1.5 births per death. Madison, Lee, and Dale were the only other Alabama counties with a ratio of 2.0 or higher.
The Birmingham MSA placed two other counties among the top growth leaders. St. Clair's population increased by 7,902, a 15.9 percent increase, while Blount County added 3,473 residents for an 8.8 percent gain. Growth in the Birmingham MSA as whole was a more modest 5.0 percent as a net of 9,610 residents exiting Jefferson County contributed to the population gains in Shelby, St. Clair, and Blount.
Baldwin County, in the Mobile MSA, added 21,918 residents for a 22.3 percent gain. At 19,347, Baldwin had more net inmigrants than Shelby, but its niche as a haven for retirees contributed to a slower rate of natural increase. Elderly accounted for 15.2 percent of Baldwin County's population in 1995 compared to 13.0 percent for the state and just 7.5 percent for Shelby County.
With the population of Mobile County growing by 18,770 for a moderate 5.0 percent gain, the Mobile MSA posted a growth rate of 8.5 percent. This was the highest of any of Alabama's metropolitan areas.
Growth in the suburban counties of the Montgomery MSA was strong with Elmore County adding 7,861 residents for a 16.0 percent gain and Autauga growing by 15.1 percent, or 5,159 people. Montgomery County, where slightly more people moved out than in during the half-decade, saw growth of 4.7 percent. Overall, the Montgomery MSA growth rate of 7.8 percent ranked third among Alabama's ten metropolitan areas.
Despite cutbacks in key areas of its economic base since 1990, the Huntsville MSA has continued to grow, posting a second highest 8.4 percent population increase. Gains were strongest in Limestone County where 5,209 new residents boosted the county's population by 9.6 percent. Still, Madison County grew by an above average 8.1 percent.
Russell County, in the Columbus, Georgia MSA, added 4,576 residents for an increase of 9.8 percent.
With the strongest population growth in the 1990s centered in its suburban metropolitan counties, Alabama is gradually becoming more urban. At mid-decade, 66.3 percent of the estimated 4,252,982 Alabamians were living in its ten metropolitan areas, up from 65.9 percent in 1990.
Still, rural Alabama is not dying. While population growth rates between April 1, 1990 and July 1, 1995 vary considerably among the 46 nonmetropolitan counties, estimates show that all but seven counties have been growing. And only one, Macon County, has shown a significant population decline.
Two nonmetropolitan counties, each bordering three or more metropolitan area counties, rank among the ten fastest growing in the state. In North Alabama, Marshall County posted a 10.4 percent gain. And the population of rural Bibb County increased by 8.2 percent.
The population of eight other rural counties also grew at or above the state's 5.3 percent growth rate. These counties and their growth rates include: Lee (7.9 percent), Cherokee (7.6 percent), Chilton (7.6 percent), Cullman (7.2 percent), Winston (6.5 percent), Coosa (5.6 percent), Franklin (5.4 percent), and Coffee (5.3 percent).
Alabama's 10 Fastest Growing Counties
                   Population             Change
               4/1/90    7/1/95       Number  Percent

Shelby         99,363   123,500       24,137     24.3
Baldwin        98,280   120,198       21,918     22.3
Elmore         49,210    57,071        7,861     16.0
St. Clair      49,811    57,713        7,902     15.9
Autauga        34,222    39,381        5,159     15.1
Marshall       70,832    78,195        7,363     10.4
Russell        46,860    51,436        4,576      9.8
Limestone      54,135    59,344        5,209      9.6
Blount         39,248    42,721        3,473      8.8
Bibb           16,576    17,942        1,366      8.2

**5/96