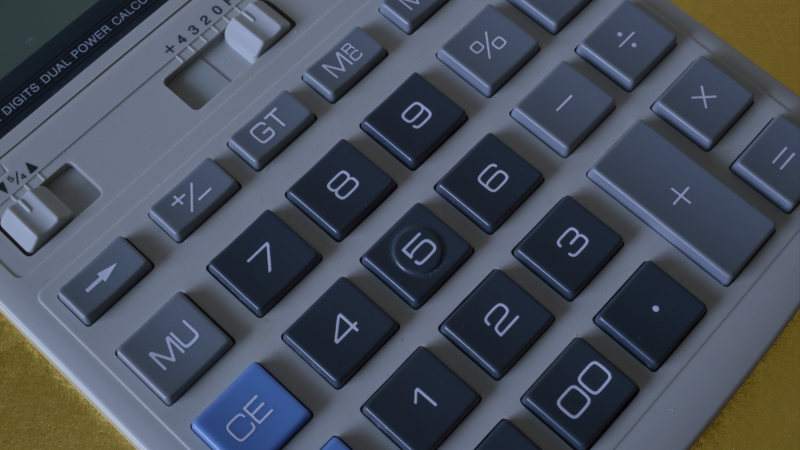 New Census Data Tracks State Population Increase
New Census Data Tracks State Population Increase
---
The state of Alabama has seen a 6.9 percent population increase since the 1990 Census, according to statistics released this week by the Alabama State Data Center (ASDC) at The University of Alabama.
The newly available 1997 figures show that Alabama is growing, but not as fast as the nation at 7.6 percent or the south at 10.2 percent, said Center Manager Annette Watters. The ASDC is a division of UA's Culverhouse College of Commerce and Business Administration that works closely with the U.S. Census Bureau. Watters is also chairman of the Washington, D.C.-based national State Data Center.
Which county posts a No. 1 ranking in regard to its population? Well, said Watters, that depends on how you read the numbers.
"Jefferson is Alabama's largest county, with 658,664 people," Watters said. "But Shelby County added the most people – 36,083 since 1990 – and had the highest growth rate – a 36.3 percent increase in population.
"Madison County added the second largest number of people, but Baldwin County had the second highest growth rate," she continued. "New residents are clearly heading to Shelby, Madison and Baldwin counties.
"In general, you'll find that counties in Alabama that are part of a metro area are growing faster than are non-metropolitan counties."
Watters said Lee County is the state's fifth fastest growing county and one of only two in the top 10 fastest growing counties that is not part of a metropolitan statistical area, adding, "After the 2000 Census, Lee County, which is near Columbus, Ga., is likely to be designated a metro area."
Watters noted that most of the state's growth came from just a few counties. For example, Jefferson County is home to 15 percent of the state's entire population, and the Birmingham metro area considered as a whole accounts for 21 percent of the state's population.
"Put another way, more than one out of every five Alabamians live in the Birmingham metro area," Watters said. "Only 14 of Alabama's 67 counties account for 75 percent of all the population growth in the state over the last seven years."
Watters explained that population gains come from people moving or being born into an area, while losses come from people moving away or dying. "Most changes in general occur because of movers, not through natural increases or decreases," she said. "People move primarily for job or educational reasons."
And, she added, people don't always live in the counties where they work. Good Alabama examples are Autauga and Elmore counties, home to many Montgomery County workers and part of the Montgomery metropolitan area. Both rank in the state's top five in percentage increases during this decade; Elmore has grown by 22.5 percent (11,062 people) and Autauga by 20.7 percent (7,084 people).
In looking at the entire state, Watters said, 57 of the 67 counties have seen some population gain since 1990. All 10 of the counties recording population losses have shown continuing downward trends for some time.
"Calhoun County, on the other hand, is showing a turnaround in its trend," noted the Center manager. "Earlier in the decade it had substantial population loss related to announcements about closing military facilities located there. But Calhoun County's basic economic strength has reversed that population decline and the area now shows modest growth.
"As the decade progresses, the population should continue to grow."
The Center for Business and Economic Research is a division of research and service of UA's Culverhouse College of Commerce and Business Administration. The Alabama State Data Center works closely with the U.S. Census Bureau to track demographic, economic and population statistics. Periodically, CBER publishes the Economic Abstract of Alabama, which provides voluminous data on many aspects of Alabama's economy.
The Culverhouse College of Commerce and Business Administration, founded in 1919, first began offering graduate education in 1924. Its Manderson Graduate School of Business has received repeated positive recognition in the 1990s from such publications as Business Week, The Princeton Review and The Gourman Report.

Alabama's Resident Population                                        Rank
                                       Rank          Rank             by
                      1990       1997   by   Number by No. Percent  Growth
                    Census             Size  Change  Incr.  Change   Rate
                 _____________________ ____ _______ _____  ______    _____
Alabama          4,040,389  4,319,154       278,765          6.9%

Autauga County      34,222     41,306    29   7,084   13    20.7%      5
Baldwin County      98,280    128,842     7  30,562    3    31.1%      2
Barbour County      25,417     26,782    40   1,365   33     5.4%     27
Bibb County         16,576     18,588    50   2,012   27    12.1%      9
Blount County       39,248     45,081    27   5,833   16    14.9%      6
Bullock County      11,042     11,270    66     228   50     2.1%     45
Butler County       21,892     21,692    46   (200)   63    -0.9%     61
Calhoun County     116,032    117,092     8   1,060   38     0.9%     52
Chambers County     36,876     36,825    32    (51)   59    -0.1%     58
Cherokee County     19,543     21,590    47   2,047   26    10.5%     14

Chilton County      32,458     36,349    34   3,891   19    12.0%     11
Choctaw County      16,018     15,894    55   (124)   61    -0.8%     60
Clarke County       27,240     28,489    39   1,249   36     4.6%     31
Clay County         13,252     13,832    60     580   45     4.4%     35
Cleburne County     12,730     14,092    58   1,362   34    10.7%     13
Coffee County       40,240     41,980    28   1,740   31     4.3%     36
Colbert County      51,666     53,047    22   1,381   32     2.7%     43
Conecuh County      14,054     14,083    59      29   56     0.2%     56
Coosa County        11,063     11,554    65     491   46     4.4%     34
Covington County    36,478     37,362    31     884   44     2.4%     44

Crenshaw County     13,635     13,645    61      10   57     0.1%     57
Cullman County      67,613     74,241    16   6,628   14     9.8%     15
Dale County         49,633     49,107    25   (526)   65    -1.1%     63
Dallas County       48,130     47,133    26   (997)   66    -2.1%     65
DeKalb County       54,651     57,752    21   3,101   22     5.7%     25
Elmore County       49,210     60,272    20  11,062    6    22.5%      3
Escambia County     35,518     36,487    33     969   41     2.7%     42
Etowah County       99,840    104,313    10   4,473   18     4.5%     33
Fayette County      17,962     18,176    51     214   53     1.2%     50
Franklin County     27,814     29,613    37   1,799   30     6.5%     20

Geneva County       23,647     24,828    41   1,181   37     5.0%     29
Greene County       10,153      9,902    67   (251)   64    -2.5%     66
Hale County         15,498     16,390    53     892   43     5.8%     23
Henry County        15,374     15,636    57     262   49     1.7%     48
Houston County      81,331     85,163    12   3,832   21     4.7%     30
Jackson County      47,796     50,751    23   2,955   24     6.2%     21
Jefferson County   651,520    658,664     1   7,144   12     1.1%     51
Lamar County        15,715     15,759    56      44   54     0.3%     54
Lauderdale County   79,661     84,241    13   4,580   17     5.7%     24
Lawrence County     31,513     33,386    35   1,873   28     5.9%     22

Lee County          87,146     98,501    11  11,355    5    13.0%      8
Limestone County    54,135     60,700    19   6,565   15    12.1%     10
Lowndes County      12,658     12,881    63     223   51     1.8%     47
Macon County        24,928     23,314    45 (1,614)   67    -6.5%     67
Madison County     238,912    272,293     3  33,381    2    14.0%      7
Marengo County      23,084     23,503    44     419   47     1.8%     46
Marion County       29,830     30,813    36     983   40     3.3%     41
Marshall County     70,832     78,893    14   8,061   11    11.4%     12
Mobile County      378,643    398,276     2  19,633    4     5.2%     28
Monroe County       23,968     24,186    42     218   52     0.9%     53

Montgomery County  209,085    217,597     4   8,512    9     4.1%     37
Morgan County      100,043    108,304     9   8,261   10     8.3%     17
Perry County        12,759     12,642    64   (117)   60    -0.9%     62
Pickens County      20,699     20,964    48     265   48     1.3%     49
Pike County         27,595     28,604    38   1,009   39     3.7%     39
Randolph County     19,881     19,923    49      42   55     0.2%     55
Russell County      46,860     50,719    24   3,859   20     8.2%     18
Shelby County       99,363    135,446     6  36,083    1    36.3%      1
St. Clair County    49,811     60,838    18  11,027    7    22.1%      4
Sumter County       16,174     15,998    54   (176)   62    -1.1%     64

Talladega County    74,109     76,846    15   2,737   25     3.7%     38
Tallapoosa County   38,826     40,148    30   1,322   35     3.4%     40
Tuscaloosa County  150,522    160,760     5  10,238    8     6.8%     19
Walker County       67,670     70,733    17   3,063   23     4.5%     32
Washington County   16,694     17,613    52     919   42     5.5%     26
Wilcox County       13,568     13,537    62    (31)   58    -0.2%     59
Winston County      22,053     23,913    43   1,860   29     8.4%     16