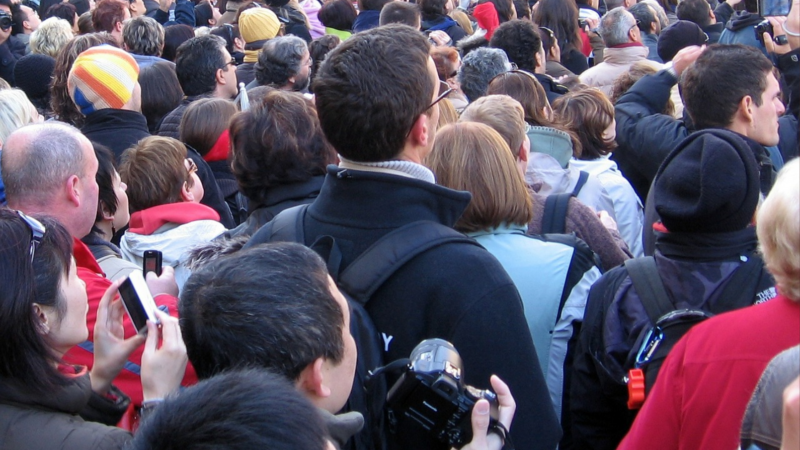 U.S. Population Will Look Different in 2050
U.S. Population Will Look Different in 2050
---
Recent population projections from the Census Bureau see the U.S. population growing from 273 million on July 1, 1999 to 404 million in 2050. These new 130.9 million Americans represent an increase of 48 percent. Looking further to the future, by 2100 middle series population projections have the nation's population more than doubling.As immigration from abroad continues, the racial and ethnic composition of the population will change. The Hispanic and Asian and Pacific Islander populations both tend to be younger and to receive the most international migrants. While Hispanics (of any race) made up 31.4 million, or 11.5 percent, of the nation's 1999 population, they are expected to triple and number 98.2 million in 2050, accounting for 24.3 percent of Americans. Similarly, the Asian and Pacific Islander population is expected to increase from 10.9 million in 1999 to 37.6 million in 2050, or 9.3 percent of the total population.

Over 60 percent of Asian and Pacific Islanders and 35 percent of Hispanics residing in the U.S. in 1999 were foreign born. In contrast, just 7.4 percent of Whites and 7.3 percent of Blacks were born outside the country. Low immigration, coupled with a larger number of older members, is expected to result in much slower growth in the nation's White population—from 224.7 million in 1999 to 302.5 million in 2050, a 34.6 percent increase. The group's share of total population will slip from 82.3 percent of the total in 1999 to 74.9 percent in 2050. These numbers include both Hispanic and non-Hispanic whites—non-Hispanic whites will see their share of the total population drop sharply, from 71.9 percent in 1999 to 52.8 percent in 2050. The nation's Black population should increase from 34.9 million in 1999 to 59.2 million in 2050, a 69.6 percent gain. The group's share of total population is expected to rise slightly from 12.8 percent in 1999 to 14.7 percent in 2050.

These Census Bureau projections are based on assumptions about future childbearing, mortality, and migration. The level of childbearing among women is expected to remain close to present levels, with differences by race and Hispanic origin diminishing over time. Mortality should decline gradually, with convergence among race and ethnic groups. International migration is expected to generally decrease relative to the size of the population.

Summary tables of these national population projections, as well as a detailed description of the methodology can be accessed on the Census Bureau web site (www.census.gov) under Projections on the opening screen, then National.